Moderators: Misc Mods, Mod admin
Grand Master of the Inquisition
Posts: 2527
Joined: Mon Aug 27, 2007 4:51 am
Race: Immortal
"Any fool can know. The point is to understand."
---
Forum Elite
Posts: 1559
Joined: Sat Dec 27, 2008 9:46 am
Alliance: [ THE DARK DOMINIUM™]
Race: ~Da Bait~
ID: 55247
Alternate name(s): Melting Pot of Friendship.
Location: Location, Location.
How much are the fish fingers in the poundshop?

[14:42:10] The Anti Christ: Now I know what harch feels like
[20:15:16] Duderanch: Ben filled me up

[14:14] CC Leader: harriet harmon is a freak in bed
[01:42:08] The Anti Christ: Mental is my hero, I wish I was more like him
---
Forum Expert
Posts: 1138
Joined: Thu Aug 02, 2007 10:31 pm
Alliance: MaYHeM + BoT
Race: Stickmen
ID: 69
Location: in the shadows... watching.
Noted.
This is my speaking as a moderator colour.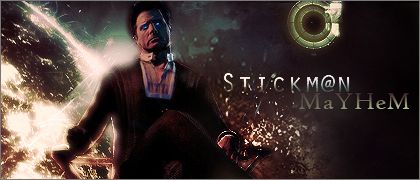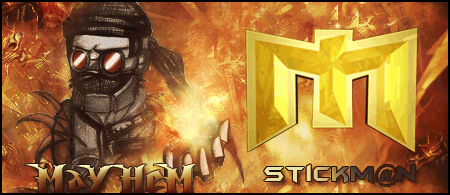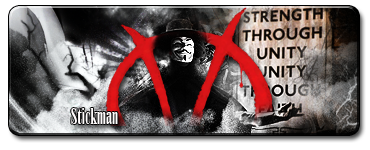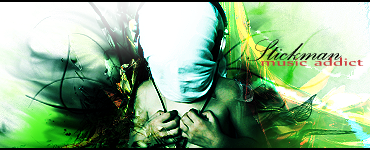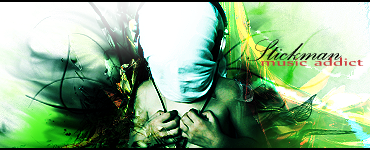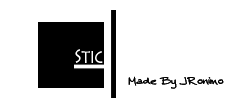 ---
For the Lulz
Posts: 6606
Joined: Mon Jan 23, 2006 8:54 pm
Alliance: Jötunheim
Race: Lulz
ID: 3471
Alternate name(s): Misery
Location: California, USA
Contact:
Aw hell even though your not a market mod Caps I'll pin this.
Meanwhile in MaYHeM
Duderanch wrote:And so it would come to pass, in December of 2012 the war between the ponies and the pandas broke out..it lasted 21 days, the result? Armagedon.
Noobert wrote:Kikaz scares me at times, and he's in my own alliance.
Dr. House wrote:I HAVE THE POWER! The power to warn, and I will **Filtered** use it too.
Kateaclysmic wrote: I thought you loved me, Kikaz. I'm getting an abortion.
Sarevok wrote:

Kikaz wrote:Ridiculous.

Congrats on the most constructive post ever...
Affirmation wrote: And Speaking of bad boys (the baddest)... Kikaz is right, Q is a family, and Affy is the love child of Kikaz and Kateaclysmic!! That is right... I am NOT AN ABORTION... but she never nursed me and Kikaz stopped being a terrible father figure to Affy years ago... Family - HA... Affy's old arse...

Where is the love Kikaz??? WHERE IS THE LOVE (Dad...

) ???
I creep though shadows
I rise up at night
I live just inside you
And give you a terrible fright
I walk through the darkness
I lurk under your bed
I live in your wardrobe
I creep up in the shed.
I tiptoe through the corridor
I follow you anywhere
I rip your braveness apart
And never ever care
I am fear so don't come near..
2007 Quantum Player of the Year Runner-up - 2011 Villian of the Year - 2012 Hall of Fame - 2012 Quantum Player of the Year Runner-up - Leader and Co-founder of the 2014 Alliance of the Year
---
Exists to be Squished
Posts: 2892
Joined: Mon Feb 20, 2006 6:09 am
Race: Vampire
ID: 0
Location: Somewhere...
This is about to go on my desk at work today.

---
Evil Reincarnated
Posts: 13044
Joined: Sat Sep 02, 2006 8:42 pm
Alliance: The Empire
Race: Dragonborn
ID: 6475
Location: Whiterun
We'll probably set you on fire anyways.
Ya'll acting like you know what monster is
Me have 25 years in the monster biz
All monsters think you can fuss with this
Well you can talk to me Snuffleupagus
Me sneak into your house, me leave before dawn
Your daughters will be pregnant and your cookies will be gone
Malx wrote:Make kids not cancer!
---
Forum Addict
Posts: 3236
Joined: Sun Feb 03, 2008 1:15 am
Alliance: URURUR Alliance™
Race: EADC™
ID: 1992895
Alternate name(s): Teesdale, Teesfail, je peder, Tees, jake, one of Harchesters multis, GOD and Probably Reborn
Location: Aus
Mental wrote:How much are the fish fingers in the poundshop?
Notice you not on fire? I'll tell you why...
[spoiler]because that is a legitimate question

[/spoiler]
skype:Jake.dh@hotmail.com
moments of epic proportions:
[5:26:57 AM ] josh: 30% of 100 is 33.3333333333333
[5:27:11 AM] Jake/Tees: LOL
[5:27:23 AM] Jake/Tees: im going to pretend you didnt say that
[5:27:29 AM] Jake/Tees: actually no
[5:27:33 AM] Jake/Tees: im going to sig it
[5:27:49 AM] Jake/Tees: now think cafefully
[5:27:49 AM] josh: w8
[5:27:53 AM] josh: i meant 100
[5:28:04 AM] josh: sorted
[5:28:07 AM] josh: **Filtered** u

[5:28:09 AM] Jake/Tees: if 30% of 100
[5:28:11 AM] Jake/Tees: is 33.3333333
[5:28:13 AM] Jake/Tees: then tell me
[5:28:17 AM] Jake/Tees: whats 33%?
[5:28:19 AM] josh: yeah i knew what i ment in my head

[5:28:30 AM] Jake/Tees: did you?
[5:28:34 AM] josh: w8
[5:28:37 AM] Jake/Tees: whats 33% josh???
[5:28:43 AM] josh: now thats 33,3333
[5:28:46 AM] Jake/Tees:

[5:28:48 AM] Jake/Tees: idiot
[5:28:48 AM] josh: ok
[5:28:50 AM] josh: i give in
[5:29:01 AM] josh: **Filtered**
[9:42:59 PM] robert: look my race

[9:43:09 PM] robert: zombie will not come here
[9:43:51 PM] josh: ah no brains
[9:44:04 PM] josh: bit harsh on yourself rob
[11:56:17 PM] Duderanch: KOS [ TÅTS - KOS it IS]
[12:03:49 AM] Duderanch: Someone is scraping the bottom of the barrel
[12:03:59 AM] Duderanch: just cant decide if it's kos or taf
[4:13:09 AM] Cersei Lannister - (Juliette): It's sad to see how many people here (in NL) are starting to use Arabic words for **Filtered**.
[4:13:54 AM] HiMyNameIs Martin: So then getting stoned in the NL may take on another meaning (worry)
~Tziki~ wrote:my ass is busy :'(
You are as peaceful as a nox kitten. Disgraceful.
reborn wrote: You think u can see scripting from spying. Is the demi u have this?

Dr Mariaelena Punicelle (Tier 4)

Skill level: Out of this world

Ability:
Increased able to detect scripts --4.41%
Decreased intelligence if you think the top ability works --99.98%
---
"Special Title"
Posts: 2493
Joined: Sat Jun 11, 2005 7:35 pm
Race: Goa'uld System Lord
ID: 19701
Alternate name(s): Xjba#1819(battle.net)
Eternal Usul(Steam)
Location: In the place between places.
Contact:
Question: If you set me on fire, may I also be granted a glass of vodka?


I'm thirsty.
"Arrakis teaches the attitude of the knife - chopping off what's incomplete and saying: "Now, it's complete because it's ended here."

-"Collected Sayings of Muad'dib"
---