Moderator: Misc Mods
Forum Elite
Posts: 1831
Joined: Thu May 01, 2008 5:06 pm
Race: Lord of all Daimon
ID: 0
---
The Irresistible
Posts: 5636
Joined: Tue Apr 20, 2010 5:09 pm
ID: 0
Location: USA
KnowLedge wrote:H
A
R
R
Y

P
O
T
T
E
R
Thank God the HP marketing era is almost over!
愛美
Section Admin of
General and the GC

---
Dancing Shark God
Posts: 5737
Joined: Sat Mar 03, 2007 8:52 pm
Alliance: ~Leaf Village~
Race: Care Bear
ID: 1917273
hmm I thought I had posted in this thread before but apparently I am losing my mind


favorite books:
The Vampire Chronicles by Anne Rice
Candide by Voltaire
The Idiot by Fyodor Dostoevsky
Enders Game/Enders Shadow by Orson Scott Card
Percy Jackson and the Olympians *damn SS*
Sherlock Holmes by Sir Arthur Conan Doyle
The Dirk Pitt adventures by Clive Cussler
The Time Machine by HG Wells
The Engineer Trilogy by KJ Parker
Robinson Crusoe by Daniel Defoe
The Hunger Games by Suzanne Collins
Tales of the Otori by Lian Hearn
Youth in Revolt/Revolting Youth by CD Payne


those are the ones I re-read all the time lol i've tried getting help....but then I bought a kindle and my life ended instantly




---
Forum Addict
Posts: 2586
Joined: Sat Feb 26, 2005 5:21 pm
Alliance: 5PYM45T3R
Race: HE WHO KEEPS ME HERE
ID: 0
Location: ZOOMING THROUGH YOUR EGO AT A ZILLION MILES AN HOUR
Contact:
At the moment i'm revisiting Clive Barker (again

)
I just finished The Great and Secret Show and last night devoured 1/3rd of Everville the sequel. Awesome books, awesome author.
On the telly box i'm greatly impressed with this adaptation of Game of Thrones, an epic read i undertook when it was released. Despite the complex political storyline of the original book the tv series carries itself very well. I'm very much looking forward to the new season which has just started.



GhostyGoo wrote:Yesno.
the3rdlibra wrote:if it's a silly turnip head competition you want, i'm going to decline as i think i may have met my match in you vegetable brains.
Cersei Lannister wrote:Debasing? I am not the one drawing crazy pictures of force fielded stick figures.
Energise
Magical Monkeys & Grapefruit Migration

:
Hallowed are the Gò.Ó'ri™
**fixed**
---
Elder Administrator
Posts: 23203
Joined: Sat May 06, 2006 8:44 am
Alliance: Lucian Alliance
Race: Templar
ID: 7
Alternate name(s): Hrefna
Reitha
Location: Nivlheim
far too many to list here... there's no such thing as a single favorite book... or even favorite author... it can all change from month to month (or even week to week)

*chases GhostyGoo around, attempting to toss a white sheet over him*

our (rather short-time) favorite at the moment must be "The Way of Kings" by Brandon Sanderson, but that is mostly because that is what we're currently reading. Next week it will probably be something else, possibly some old book by Tolkien.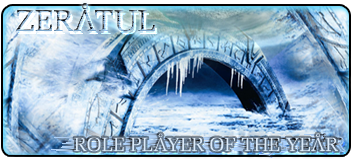 "Great holy armies shall be gathered and trained to fight all who embrace evil. In the name of the gods, Browsers shall be changed to carry the internet out amongst the peoples and we will spread Firefox to all the unbelievers. The power of the Firefox will be felt far and wide and the wicked users of IE shall be converted to use the true browsers."
Curious about our color? Feel free to ask...
---