Moderator: General - Battle/FAQ Mods
Fledgling Forumer
Posts: 158
Joined: Fri Dec 16, 2011 1:22 am
ID: 0
Alternate name(s): Jon
is there anyway you can turn off the language filter on the forum? it really annoys me!
Care free wherever we may be! We are the famous CFC!
---
Forum Elite
Posts: 1726
Joined: Sun Jan 01, 2006 9:37 am
Alliance: MaYHeM
Race: Beast
ID: 69994
Alternate name(s): Levi, Evi
Location: Alabama, U.S.
Not that I know of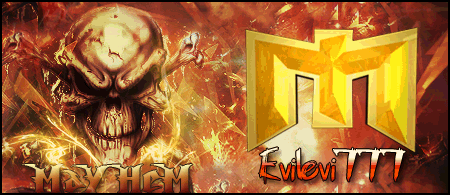 ---
The Queen
Posts: 31787
Joined: Sun Feb 06, 2005 6:57 pm
Race: Royalty
ID: 4323
Alternate name(s): Cersei Lannister
Location: Ultima Thule
No.

Also, moved.
---
"
I do not expect an easy fight - just one I cannot lose.
"
---
"
If you must break the law, do it to seize power: in all other cases observe it.
"
---
"Just as the Mother Confessor is the final arbiter of truth through her magic, she is also the final arbiter of power. The word of the Mother Confessor is law."
---
Juliette: Newgrounds Game Rep &

Developer

Contact me about Newgrounds suggestions/issues/bugs.
---
---
Forum - Unicron
Psyko - Soundwave
Haz - Shockwave
Buck - Grimlock
Dovahkiin - Starscream
Noobert - Sunstorm
Sol - Thundercracker
Sarevok - Skywarp
Legendary Apophis - Cyclonus
Clockwork - Reflector
ertyuio - Divebomb
Kikaz - Rampage
---
Time Lord
Posts: 3409
Joined: Sat Oct 21, 2006 3:04 am
Race: Time Lord
There is the capability of disabling it, but it is not going to happen.
Mod Admin
Tech Admin
Nine out of ten doctors recommend going to an amusement park this weekend.
The Tenth Doctor doesn't want to go.
CC Leader: n haz thsi time it wasnt ur fault
Bralor wrote:hey haz how long do you estimate until someone blames you and masses HVE again?
Field Marshall wrote:On a seperate issue - where is Haz? He's the glue we really need right now!
SuperSaiyan wrote:I'm a staff member so naturally I'm used to unjustified abusive commentary, so really I don't mind
Zeratul wrote:

Ĕɱƿŷ wrote:So I heard that when becoming a moderator you are subjected to hours and hours of "The Forum is good, the Forum is great, we surrender our will as of this date".

that is incorrect... nothing resembling prostration...

Forced labor on the other hand........
SuperSaiyan says (2:04 PM):
*that was kernal potter
*colonel
*wow I just made that typo

SuperSaiyan says (2:05 PM):
*no one will speak of this
*or I take muff's veggies away
*and he starves
Hope says (2:59 AM):
*hypothetically, how bad would it be if i descended someone... but forgot to Godquest them first, and they're active, and in an active alliance...
Hope says (3:00 AM):
*hypothetically...
Murris says (3:00 AM):
*ah **Filtered** why am i descended....
Angnoch Freddie says:
i hate being a mod...
i just wanted the blue color XD
---